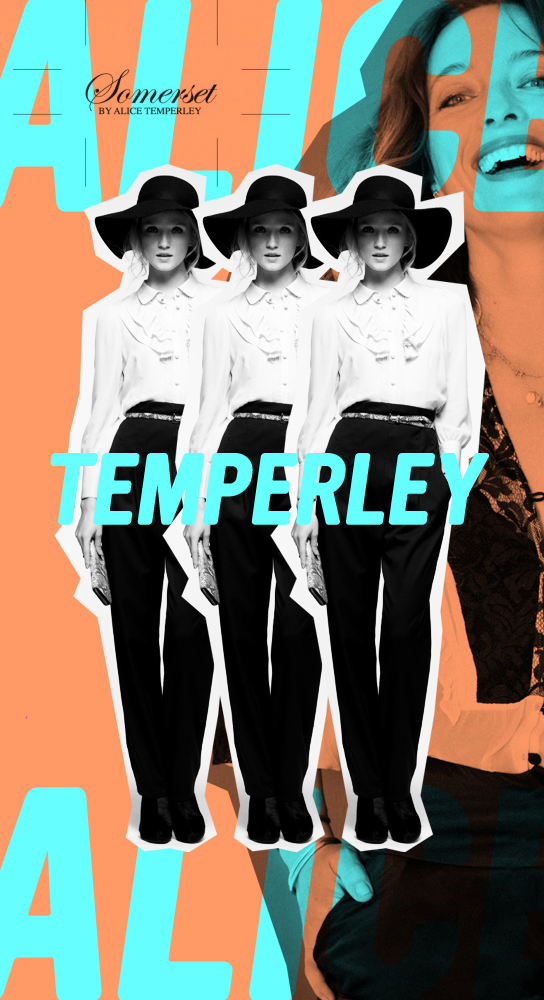 *Sponsored video link*
The fashion industry has been forced to change indelibly in the last few years. The demise of the well-established Aquascutum and the quirky cool that was Luella, have redefined the notion of longevity in what has always been a fickle market. The High Street and the Internet have reclassified what represents stability in fashion. Topshop, ASOS and the like, continue to thrive, even in a difficult economic climate; their familiarity with their customer and ubiquity have paid dividends. Big named designers want to affiliate themselves with these brands of the masses; thus is born the High Street collaboration.
However much I may dislike it, becoming a household name is a key to success in the modern age. Becoming accessible, especially in terms of social media, opens the door to a huge audience. I despise reality television and the pseudo-celebrities it spawns but these people are highly featured across all media outlets and what they wear drives sales.
The Temperley business model is one that has always interested me. Firstly, Alice Temperley diversified her ranges to make them more accessible. The younger and cheaper, Alice by Temperley offered a harder edge to the usual whimsy of her look. The expensive, flowing gowns were gone and a more cool wearable collection was created. Temperley Bridal keyed into the shift away from the traditional meringue. Some Temperley London gowns were already bride-appropriate and the exclusive bridal range just extended this line.
Temperley London, as the name suggests, is synonymous with all that is British. The "right" people wear her dresses, perpetuating this patriotic brand affiliation. The Middleton sisters and their royal connection have propelled Temperley onto the global stage. In the brand's bid to becoming a household name, Temperley revealed its first collaboration, Somerset, with the stalwart of the High Street, John Lewis. At first, I was uncertain of this partnership. I did ask myself if this is what Alice Temperley envisaged for her brand back at its conception in 2000? But then I began to see where they were coming from. John Lewis is intrinsically British. They stock brands that hold a place in the heart of the British aristocracy and middle classes; those with a disposable income. Temperley will join Barbour, Hunter and other inherently British brands to become more accessible and renowned for the brand elements it wishes to promote. Despite the fact that the overall look of the collection does not appeal to my design aesthetic, logistically and in terms of brand longevity, I can see exactly why Temperley made this collaborative choice.
Below is a sponsored video link to the Somerset by Temperley campaign and you can shop the collection in John Lewis from the 4th of September. I would love to hear your thoughts on this campaign in the comments section below.