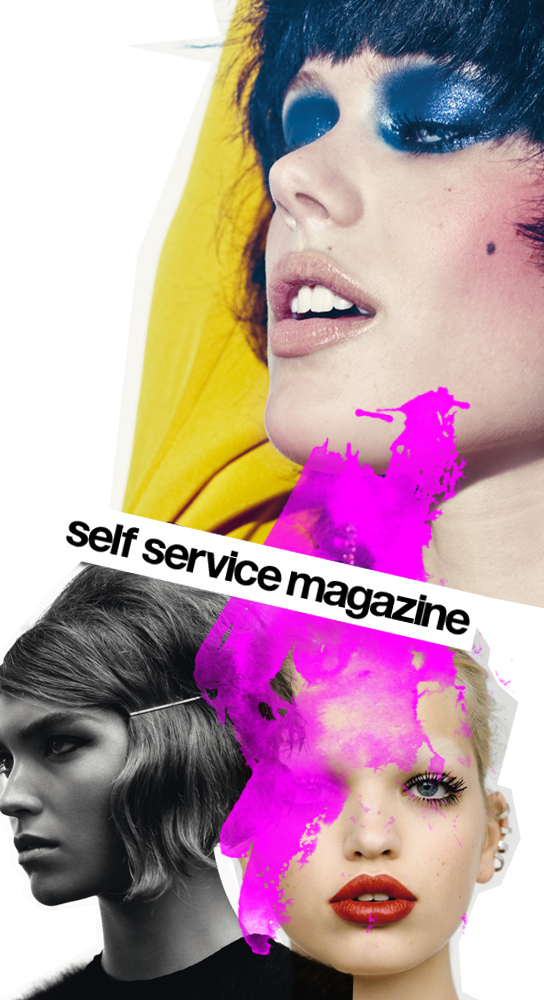 For a while now I've been pretty much beating myself up about the blog. One minute I hate blogs and it's an utter chore to read them, the next I love them and read something written from a perspective that truly impresses. There are also so many saccharinely sweet offerings of picture perfection out there, I didn't think I could compete anymore. But I've decided, my blog is important to me and that's all that matters. Of course it's filled with imperfections – some collages are embarrassingly amateur and not all I write resonates with those that read it…but it is mine and it's lurked around here for a while now.
I'm calling my renewed interest in the blog, "The Self Service Effect." Not many magazines have really inspired me of late. Many of those I truly love are only published bi-annually (like Self Service) or need to be bought from that quirky little shop hidden away in the Marais (haven't been there for a while!) Then I started reading them on the iPad. I must make it clear that this IN NO WAY compares to having the glossy heaviness of a good magazine in your hand, with the exception of Self Service. I shall now begin to gush – their iPad app is astounding and even more shocking, is free. My words will not adequately describe the sensory experience, only downloading and testing it yourself will do it justice. As you flick though the pages of the magazine, sections come alive with audio and video. Out-takes from the shoots, plus mini films interject every few pages. I may be naive and please correct me if I'm wrong but I'm not sure if any other magazine's app does it so well and certainly not for free.
So I implore you, please download the Self Service magazine app here if you're iPadded and feel free to comment if there are any other worthy magazine iPad apps I should be using.
(all images courtesy of Self Service Magazine.)