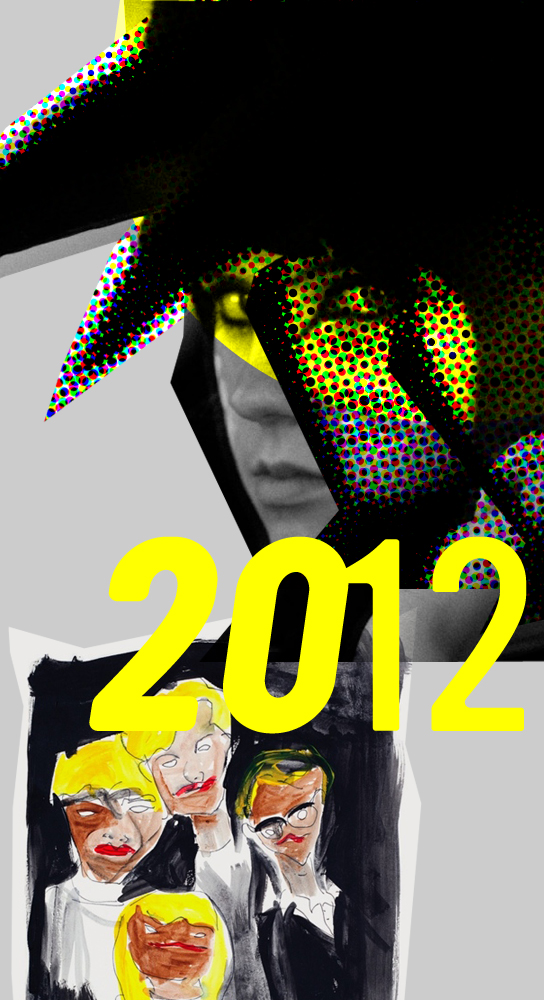 This is a list. It is one of things of greatness in 2012.
1. Connan Mockasin's album Forever Dolphin Love – a listen-to-all-the-way-through affair that offers something new every time.
2. Moonrise Kingdom – A beautiful piece of Wes Anderson magic.
3. COS – high quality simplicity.
4. Peanut butter and banana sandwiches – I am slowly becoming Elvis.
5. GIRLS – Lena Dunham finally offers some refreshingly awkward television.
6. Paul Rudd – He's still trumped by Gosling but his level of funny is subtle, yet brilliant. I think I like him because he's my husband's man crush. Actually, scrap that…it's still all about the Gosling.
7. Ryan Gosling.
8. Children's books – The joy that reading has brought my son is immeasurable. Current faves – Stuck by Oliver Jeffers, The Good Little Wolf by Nadia Shireen and The Knuffle Bunny by Mo Willems.
9. Café de Flore – A beautiful piece of film making that made me fall in love with Vanessa Paradis a little more and be in awe of Evelyne Brochu and this dress.
10. Family.