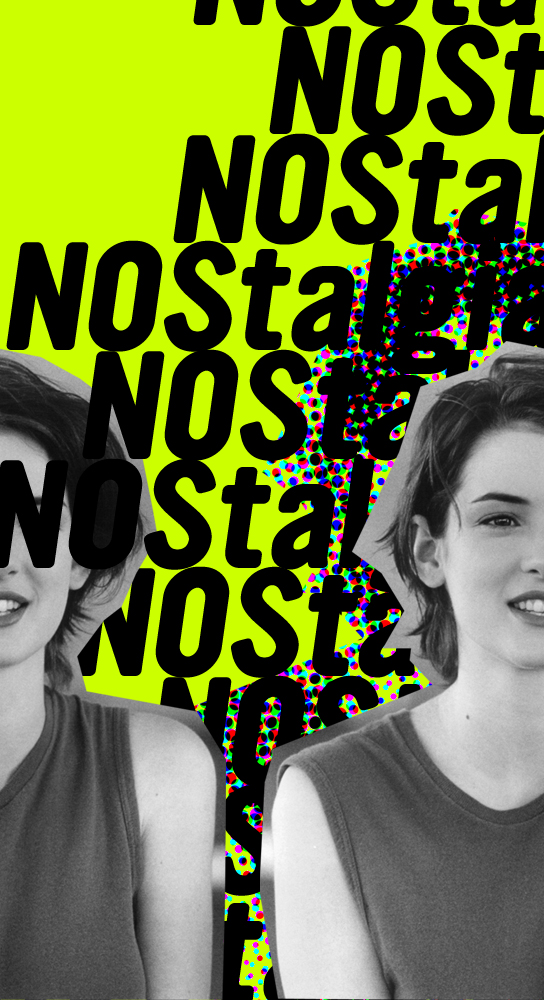 Nostalgia is a very strange beast. Its intoxicating smell draws you in and awakens memories you'd forgotten existed. Some definitions cite its meaning as a "yearning for something lost." My own experience is of a warmth of happiness, as my mind is taken back to a time I thought I'd lost.
Reality Bites engulfs me in nostalgia every time I watch it. For me, it represents my latter teenage years. Fully ensconced in the dorkdom of my youth, Reality Bites allowed me to indulge the image of the uber cool young adult I hoped to become. The characters were not aspirational in the sense of being deemed financially successful. They were all however effortlessly cool; the disillusioned youth of the Nirvana grunge generation. I was in love. I wanted to be Winona Ryder. I wanted to have her floppy, undone hair and suddenly felt the need to try better all the hopeless, disaffected bums I encountered at university. If you were a teen in the 90's and haven't seen this film, shame on you. I implore you to watch it. You'll be humming My Sharona within minutes of it ending.
For Chrimbombobulo, the husband bought me a Bella Freud candle. One of these iconic, "Ginsberg is God" ones. I'll be honest, I was completely in awe of its aesthetic beauty and requested it for how it could aid in styling our home. Again, being honest, I had no idea what scent this thing of beauty would emit. I was intrigued on opening it to see its chosen fragrance was fig leaf and tomato. Within seconds of opening the box, let alone lighting it, I was transported back to my grandfather's green house. My father's father could be quite an emotionally detached man but he came alive in the refuge of his greenhouse. He loved to show me how to care for the plants and take cuttings but my favourite time was the end of summer and the picking of the tomatoes. I'd spend hours lovingly removing all the different varieties of tomato from their stalks, while my grandfather told me stories from his youth. I'm now transported there every time I light this beautiful candle – merci Bella Freud.
Please excuse the at times, saccharinely sweet tone of my post, this is the effect nostalgia has. I hope some witty cynicism will return to my writing soon.