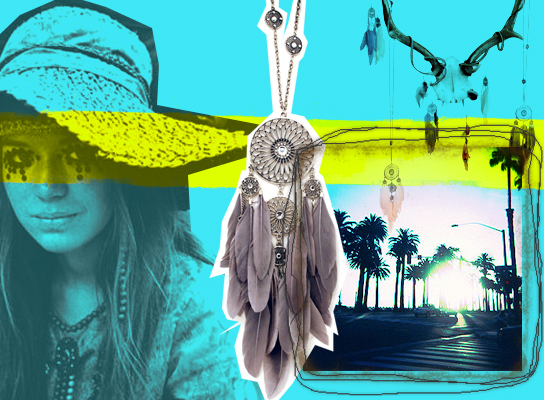 Having a pretty regular 9-5 job, I'm always interested to see what compels someone to give up that semblance of security and branch out alone. Helen Bailey has done just that. A buyer in the fashion industry for over 10 years, Helen has set up her own jewellery line, Decadorn. Here's an excerpt of a recent interview I did with the lovely Miss. Bailey:
What prompted you to set up Decadorn?
A love of the product and fashion. I wanted to create a brand of jewellery that was affordable but completely unique and represented a timeless style with a current edge
Branding within the industry is key, how did you come up with the name?
I spent days writing down words I loved & trying to come up with a brand that had a connection with the product and nothing was working. Originally it was called Bailey and Bailey as my dad had been involved in the idea years ago, but it didn't feel like it was unusual enough. My partner was working on a design project for a new music brand and was trying to create one word out of two; it just inspired me to create my own word….Decadorn! Decoration and adornment were 2 words that epitomised what I wanted to create with the brand, a celebration of beautifying & adorning yourself with unique and hand selected pieces.
Was it a tough decision to leave the comfort blanket of a 9-5 job?
I had been buying for the High Street for many years and wanted a different challenge. My buying job wasn't 9-5, more like 9-11! Whilst I really miss the friends, environment and the constant travel, I love being my own boss, making my own choices and ultimately controlling my own future.
Do you make the jewellery yourself?
I product develop the range with makers in Brazil and Hong Kong
What is your inspiration?
In a word, California! It's an amazing place that gave me such incredible inspiration as I travelled through the state just before the business launched. I wanted to concentrate on crystals as the main element of all my pieces to create a true Californian look. The "gypset," bohemian style has always interested me and I find it amazing that year in, year out it remains untouched.
Decadorn's Autumn/Winter Bohemia launches August 2011 in Anthropologie stores/online and on www.decadorn.co.uk