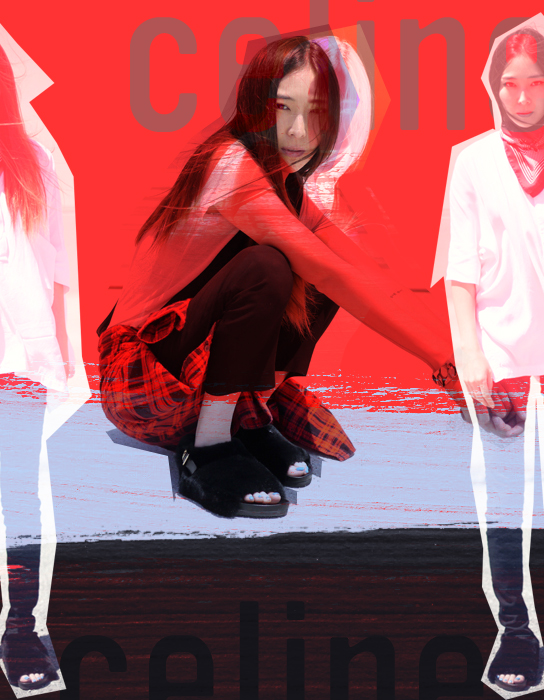 So, I tried. I tried, but I failed. I wanted to be a part of the ugly sandal crew (members exist, right?) but I couldn't muster the necessary cool. The black Birkenstocks arrived this morning and were promptly returned this afternoon. I was hoping to channel Céline. I instead channelled Céline Dion – Céline Dion on a particularly bad day, after a boozy night out and an argument with René, feet swollen like those of a hobbit.
I do not have pretty feet. They are a size 8 but I still try to convince myself that they are a size 7. This is due to YEARS of having to squish my teenage feet into size 7s. Not for some shallow visual effect, just because shops then didn't venture beyond a size 7, not for women anyway. Seeing a future ahead of retail purchases limited to Long Tall Sally, I wedged my feet into those size 7s for years, until some marketing genius noticed the genetic growth of the nation. By then, the damage was done – bulbous, creased squished toes, I paint such a pretty picture.
I am aware of this reality thanks to the incessant, innate honesty of my 2-year-old son. He cannot help but regard my feet with utter disdain and often requests that I, "put them away…please." My abhorrence of my own feet was exacerbated today by the arrival of the Birkenstocks. Husband commented, "You look like an 70's R.E. teacher." They sent the child into a nose-dive tantrum that lasted 20 minutes, interspersed by, "I DOWNT LIKE MUMMY'S TOES!" Just to put this incident into perspective, I have been airing the toes in sandals of various guises for many months now, encouraged by the heat wave. Not once have these other open-toed beauties caused such hysteria.
So I therefore rescind my many Birkenstock pins on Pinterest and ask you kindly Doreen of Twitter, to stop sending me pictures of the various B-word sandals every 45 minutes or so.
Original images (pre-manipulation) courtesy of Jayne Min of Stop It Right Now. She pulls off the awesomeness of Céline without a hint of Dion & I'm beyond envious.