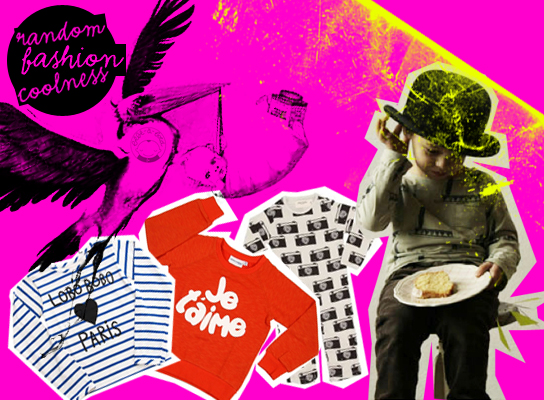 So, I've been away. I made a baby. What have you lot been up to?
The baby I made (with the help of Things of Random Coolness) is called Miro. The name itself is a blog post but I shall try to be succinct – scan looked like a Miró painting, bump became known as Miro, bambino HAD to be thus named.
Miro likes: Empty toilet rolls (or kitchen rolls…he's not fussy,) crinkly paper, magazines, lampshades, maracas, Felt Mistress' Serge, cats, France 24, baths, leaves, garlic, knees, rain, Gerald (a zebra pal,) and guitars.
Miro dislikes: Smoking indoors (see aforementioned Serge ;) direct sunlight, boring activities, afternoon naps and fish pie (unless Dad makes it.)
Life as I knew it has changed forever. Miro's birth was a drama involving chicken pox, snow blocked roads and the threat of a broken pelvis (mine not his.) The initial overwhelming sense of responsibility was something I had not anticipated in any way. I am now a Mum. There is NO off-switch; I will always be Miro's Mum. I likened it to a rollercoaster ride that you can never get off. Things of Random said that he hates roller coaster rides (take from that what you will!) Being Miro's Mum is complete joy. I have moments when I'm sure he utterly hates me…think Stewie and Lois on Family Guy…and times when I haven't a clue what I'm doing. The one constant is the all-encompassing sense of love that creeps up on you when you least expect it.
A new world of shopping has also opened up to me; that of little boy's clothes. I spend more time shopping for him than I do for myself (completely unheard of in 2010.) Those on mainland Europe seem to have got the cool clothing concept down to a tee. Bobo Choses, Mini Rodini and Mini-a-ture have provided some stellar outfits for Mr. Miro (more baby brand blogging to follow shortly.)
I'm trying to get back on the blogging wagon. I welcome any suggestions and hope to be up in London soon, to bother my fellow blogger friends. Remember I'm on Twitter too – @FashionCoolness.