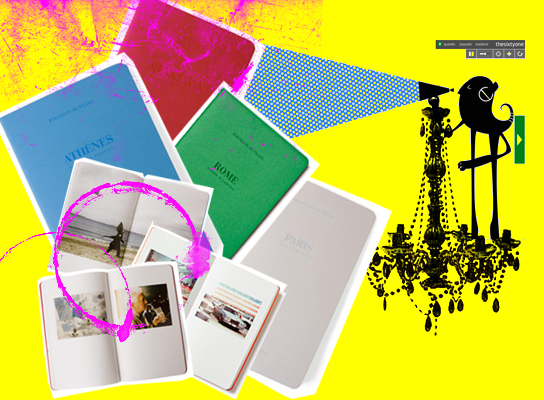 I have a problem, I'll admit to it…but only here on my blog. I get VERY excited about things very easily and then obsess over them a little bit (well quite a lot.) I guess that's why the blog suits me so much; it can be an outlet for all my gushing madness! If I think something merits greatness I want to shout it from the rooftops.
Two things have caught my eye this week. One is thesixtyone. It's an online music-streaming interface that showcases new artists. What I love about it is its aesthetic appeal matches the pleasure it offers to the ears (aural pleasure just didn't fit there!) The artists offer little pop up bios and info as you listen as well as photos and artworks. These little snippets, sometimes submitted by the artists themselves, offer a great insight into who they are and what inspires them musically. Often, a musician's external influences appeal to me more than their actual work, revealing a truer picture of who they are. (Thanks to Appendix Magazine for pointing me in thesixtyone's direction)
The second thing is a set of city guides, which would adorn any shelf with their beauty. Portraits de Villes by be-pôles may look good but their appeal lies in their content for me. Photographers/artists are asked to photograph a city through their respective lens; the result – a photo-log of their experience. The ensuing shots may not be what you'd expect to see of that city but it sheds a whole new light on what the metropolis means to that person. A personalised view of a city holds so much more than a banal, "visit this" "do this" repetitiveness of some (not you Wallpaper or Le Cool ;) guides.
There endeth the discoveries for today. See more of what catches my eye over at AnOther Magazine.