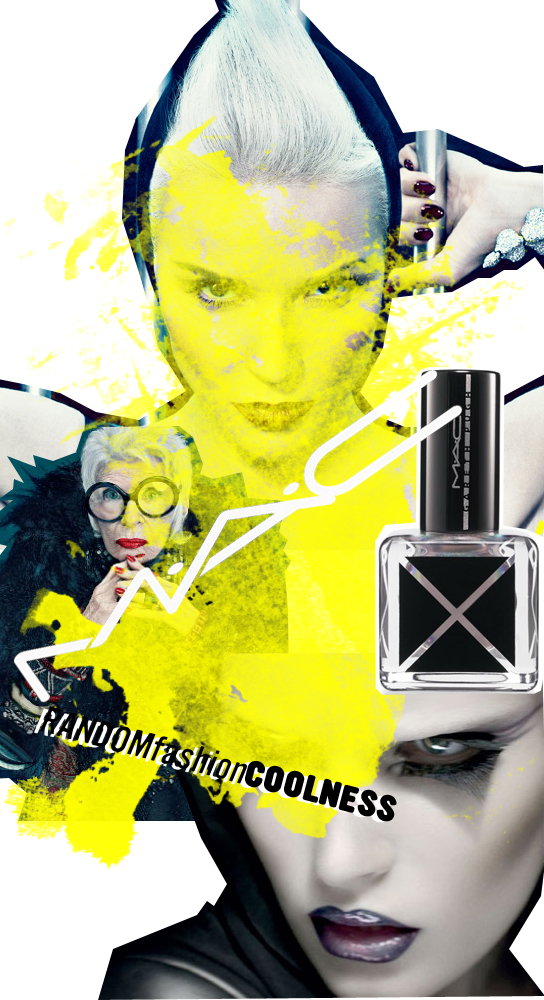 MAC collaborations seem to be coming thick and fast. From the infamous Miss. Piggy to the iconic Iris Apfel, new partnerships seem to spring up every month. Depending on the elaborateness of the packaging, the cost of the product can be higher but the lure of the associated "celebrity" proves to be a great attraction for MAC's customer base.
I experienced this first hand before Christmas. In the same way designer collections for the High Street are usually eagerly anticipated, I awaited Gareth Pugh's collaboration with MAC with great expectation. The little "sold out" signs strategically placed on many of the display products, only served to fuel my covetousness. But it was the sleek, black, minimal packaging that drew me in the most. I bought a lipstick for over £20 without so much as even trying it on my hand.
I was genuinely excited to open the crisp, clean, silver and black box and try this new lipstick for the first time; so I delayed the pleasure for a few days by just staring at it on my shelf (obviously a symptom of not getting out much!) When I did open it, there was the understandable slight let down – this was, after all,  still just a lipstick; albeit a thing of great aesthetic beauty.
I know many question the whole collaborative process. Does it water down a high-end brand? Does it dumb down the design process? I still rest on the side that sees the benefit of brand exposure to a wider audience and demographic. I thank MAC for the little bit of happiness its lipstick offered me and my little insight into impulse buying, blinded by the draw of the designer collaboration.
(All images courtesy of MAC cosmetics)