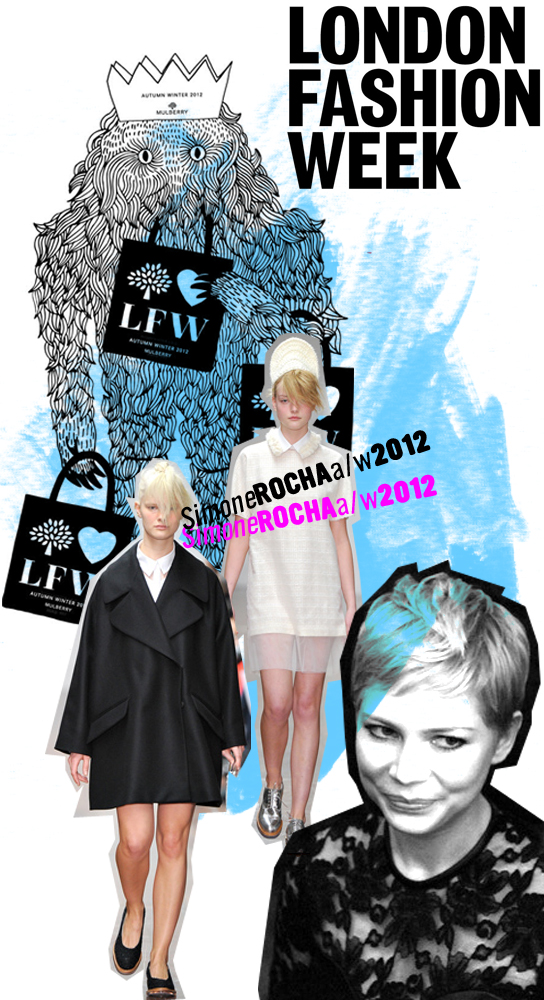 I have a bit of a love hate relationship with London Fashion Week. I LOVE the excitement of the shows but hate the stress of applying for tickets. I LOVE to people watch and stand in awe of their outfits but hate trying to find something seemingly cool to wear. I LOVE to see my fellow bloggers, buyers, writers and friends but hate some of the evil stares from the more pretentious in the crowd. The love definitely outweighs the hate and the excitement of the whole "event" that is Fashion Week is hard to equal. The buzz of a show is unforgettable. It may only last a few minutes and you may have queued and waited for quite some time; but in that few minutes, you're completely caught up in the spectacle….before you rush off to the next show.
I feel a huge sense of privilege to be given BFC accreditation to join the Fash Pack for a few days, despite my sporadic blogging. I always feel fortunate that designers send me invites as I'm aware my blog isn't really a vehicle for show reviews: personally being more of an admirer than a buyer of high-end pieces.
This year, I'm enjoying Fashion Week vicariously through the many wonderful bloggers and journalists that are in attendance. I'm limited as to when I can go because of my 9-5 existence and this year have been completely thwarted by the inadequacy of weekend rail provision where I live. I'm already revelling in other's wonderment as I watch the shows stream live from my laptop and nose through the plethora of images on Instagram. I'm still getting over the rising star that is Simone Rocha.
So, I've decided. I LOVE London Fashion Week. I love the flashing bulbs that glow in the faces of the front row, I love the chaos and the rush between shows, I love the clothes and the Street Style…I think better organisation is in order for September.
Images courtesy of London Fashion Week, Style.com and Mulberry's Blog