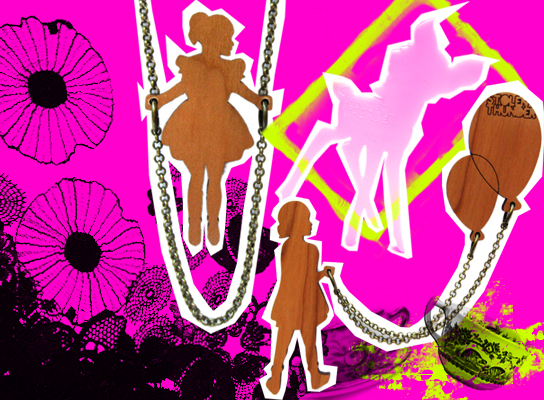 Bloggers seem to have put a fly in the proverbial ointment of late. We have "allegedly" disgruntled magazine editors with our appearances at shows (specifically the young Tavi at Couture Fashion Week) Questions are being asked on how our heads may be turned by free products that impede our true judgement of brands. The Cut Blog cited this quote, written by Robert Johnson at GQ,
"Bloggers are so attractive to the big design houses because they are so wide-eyed and obsessed, but they don't have the critical faculties to know what's good and what's not. As soon as they've been invited to the shows, they can no longer criticise because then they won't be invited back."
Magazine editors have had to curb their true opinions to suit their advertising accounts for years. Do they have free reign to criticise a top fashion house's show if that brand has a 4 page spread in the front of their magazine? The blanket statement, "they don't have the critical faculties to know what's good and what's not," is so sweeping and disparaging of a whole emerging industry that it is truly insulting. Here I do not refer to myself but to fellow bloggers that are also well respected journalists. Does that mean to say that what they write in print is worthy but the stuff on which they blog is not? I'm sure print journalists receive their fair share of free "gifts" from designers – do they have to declare this whenever mentioning their products in their writing?
Integrity and intelligence is the key. I was recently asked to take a look at some hosiery for a website. Everything was arranged the tights were on their way. I then received an email telling me which blog they'd like me to write my review on and how. I may have misinterpreted their email but I then felt I was being dictated to, so I declined their offer.
A brand that seems to have got it right is Stolen Thunder. Here in lies the irony and possible contradiction of this post. They asked for my address, they sent me one of their beautiful necklaces. There was no pressure, no demand, no compulsion to blog about them. For that very reason, they've made it on to my blog. Are they running the slickest marketing campaign out there? Their kindness, coupled with a lack of intimidation offers the most persuasive argument to post about their products. I love their jewellery, admire their marketing strategy and have chosen to blog about them. Does that mean I lack "critical faculties" or am I promoting a product the same way that the industry always has? A sample is received, it's looked at, reviewed and if liked, written about. Just because I blog and am able to express my opinion more freely, does that mean my view is clouded? I would say not yet…but if I feel the fog descending, I'll try and let you know.